Went to church the other day. Nice big church, lots of reverb and echoes!
Well, to make a long story short, I sneezed during services. Loud and full of splat! At least it wasn't the other way around: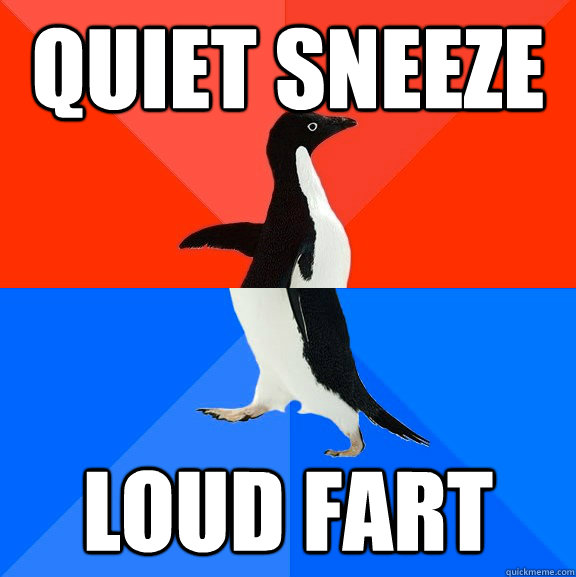 Yes, everybody turned around and looked! But, not a soul blessed me. NOT one single utterance of 'God, bless you'!

Silent as a tomb; except when prompted!