The hi-tech 'chainmail' armour suits NASA hopes could protect astronauts and spacecraft in deep space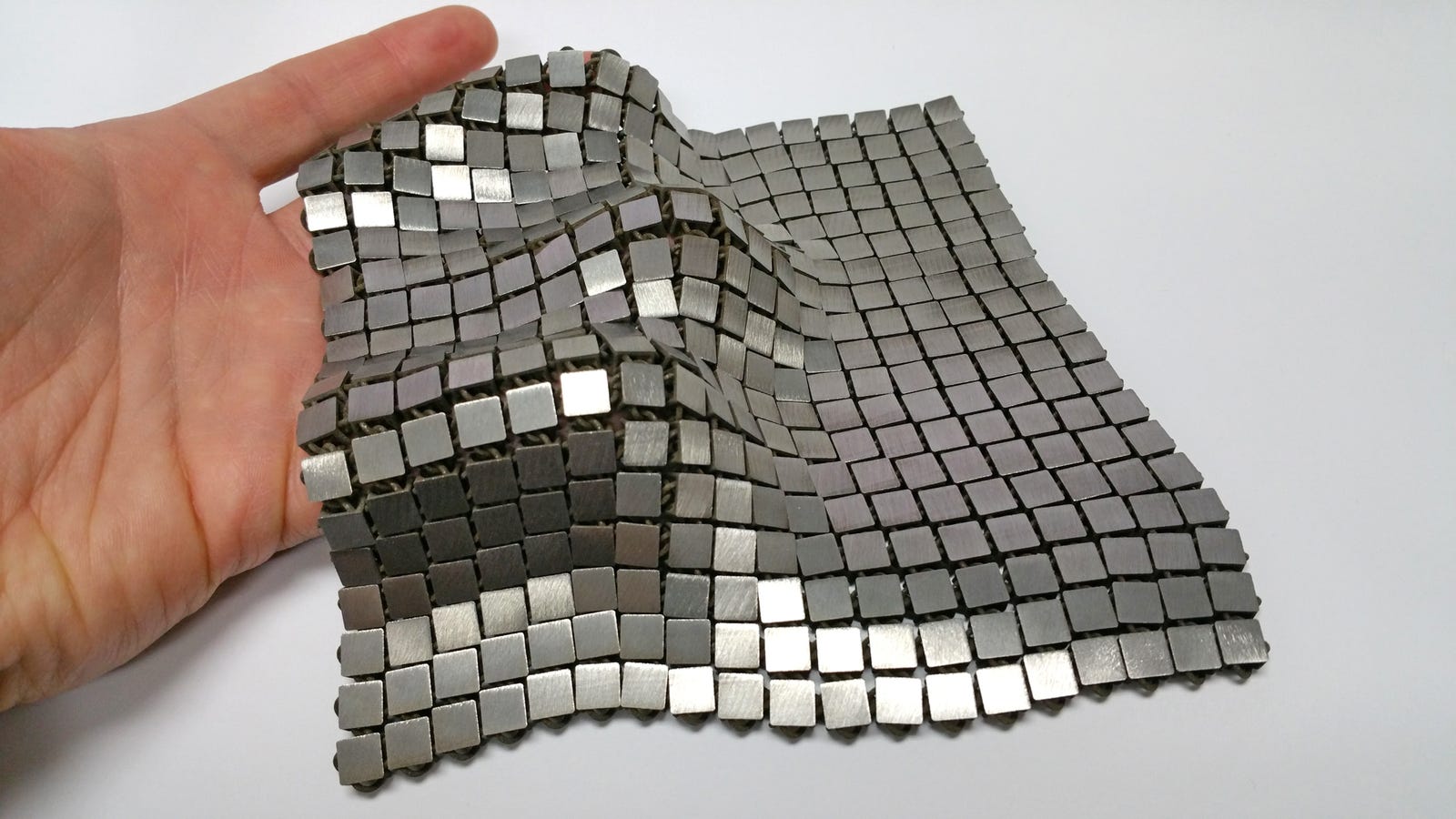 3D printed material could be used to protect spaceship and astronauts
Could also insulate craft and people on cold planets and protect from radiation
Could create flexible feet to allow craft to touch dopwn on remote planets
Andrew Shapiro-Scharlotta of JPL, whose office funds research for early-stage technologies like the space fabric, said that adding multiple functions to a material at different stages of development could make the whole process cheaper.
'We are just scratching the surface of what's possible,' Shapiro-Scharlotta said.
'The use of organic and non-linear shapes at no additional costs to fabrication will lead to more efficient mechanical designs.'
The space fabrics have four essential functions: reflectivity, passive heat management, foldability and tensile strength.
'If 20th Century manufacturing was driven by mass production, then this is the mass production of functions.'
The fabrics could potentially be useful for large antennas and other deployable devices, because the material is foldable and its shape can change quickly, NASA hopes.