Know your meme...
Funology
Know your meme...
One could suppose the Swiss Army Knife has a phrenological aspect associated with it. And a tool for programming mnemonics.
Here's a nifty contrast...
A nineteenth century map of the head...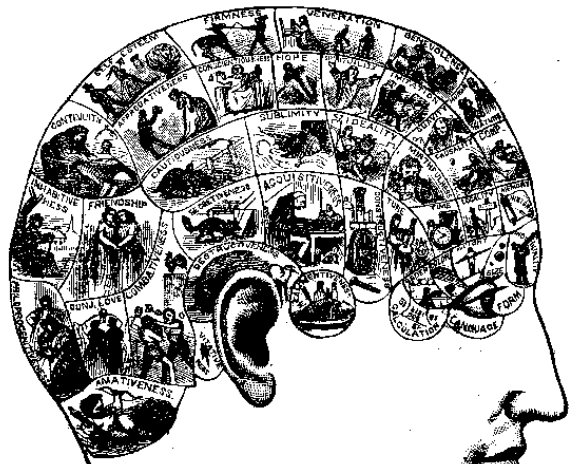 This opens up a wider perspective to an over all social meaning to all concerned...
If that is pre scientific, is that how social engineers see society as a whole? I wonder why so much of that negativity is transmitted into any society...
or do I...
Distraction and confusion would seem a logical result from using sex, violence, and video tape to sell any kind of ideology.
A Swiss Army Knife is kind of like what makes a good machine or system work. Keeping it simple, at first, to learn each tool needed to build something practical. Then, checking out the bigger models as you learn what the other tools can do too. Of course, only an idiot would get one of those super duper models without fully checking out how functional every part really is.