I believe that one of the most important men of the 20th century was Cecil Rhodes. Rhodes was one of the wealthiest people in the world. He owned the vast Gold mine, diamond mines and other wealth in South Africa and other parts of Africa.

Rhodes connived his way to wealth in a lawless frontier culture, then used that fortune to fund a private invasion of East Africa. He bought newspapers in order to shape and control public opinion. He brokered secret deals, issued bribes and used gangs of mercenaries to butcher his opponents, seizing close to a million square miles of territory from its inhabitants. Although he did this in the name of the British Empire if and when it suited him he worked against Britain's imperial interests, for example, he slipped £10,000 to Parnell's Irish nationalists. He had no moral scruples when it came to procuring money.

http://grassrootcons...wo-wr15-37.html
:puppetearth:

Cecil Rhodes and the round table foundation

Rhodes formed a secret society for his British Imperial purpose. He believed that it was essential that his secret society should have no name and until this day it has none. Its goal was and is to form a collectivist New World Order (NWO) that rules the world in a feudal system. Their goal is no different than the communist collectivist goal. As we look around the world today we can see this feudal system being put into action. For example, the U.S. and Britain have lost a lot of their manufacturing to China and India where workers are treated like feudal serfs.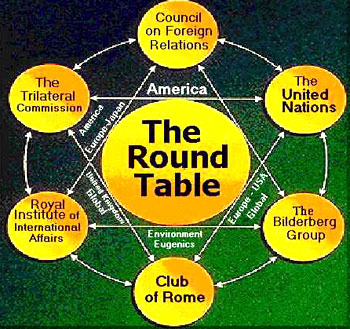 Cecil Rhodes & De Beers: Genocide Diamonds



This post has been promoted to an article
This post has been promoted to an article