A Rainbow Evening

Sometimes it's nice to go outside and enjoy the day, breathe in the sunshine, and slow it down into natural time. A small spring shower entered into the midst this evening. The sun was slowly falling at its own pace around the sky when a misty cloud bank came rolling in from southwest. The wind started rising up and low and behold a great spring shower came down upon the valley. Feeding it with light drops of sheering rain. Neither too cold nor too hot. It was nice for an evening shower. Cooling off the humidity of the day. Early evening is always the best time around here for those wonderfully cool showers to end the day. Leaving the night cool and comfortable.

But, that isn't all. The wind broke up the clouds and the sun burst forth through the sky with a shiny brightness. Low on the horizon it brought down beams of light into the sheering screen of misty rain resulting in a tremendously solid, brightly lit rainbow. And then a double appeared just above this shining arch to the heavens. Bringing forth the glory of all that is great and mighty.
The morning rainbows are nice too!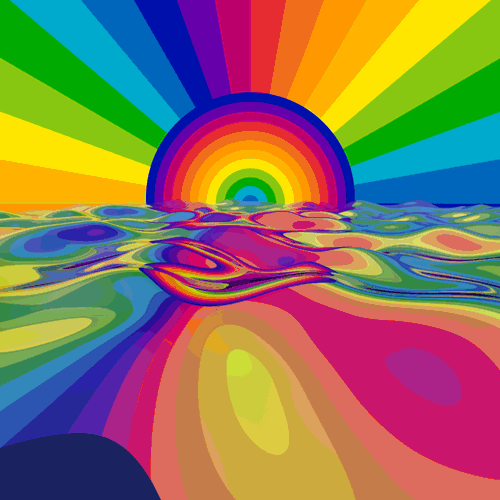 Ya just have to notice when the sun peeks through the clouds when it rains.