From scary sleep paralysis, to recalling memories that never happened, a new exhibition is exploring the art inspired by human consciousness. Here, we see how artists have interpreted moments from the mind.
Do you dream sweet dreams each night - drifting gently in and out of sleep? Or is the boundary between sleeping and waking a more frightening experience?
It is thought close to 8% of people are prone to experiencing "sleep paralysis" - a condition which can leave sufferers with a temporary inability to move or speak. It is not the same as a bad dream or unsettled sleep.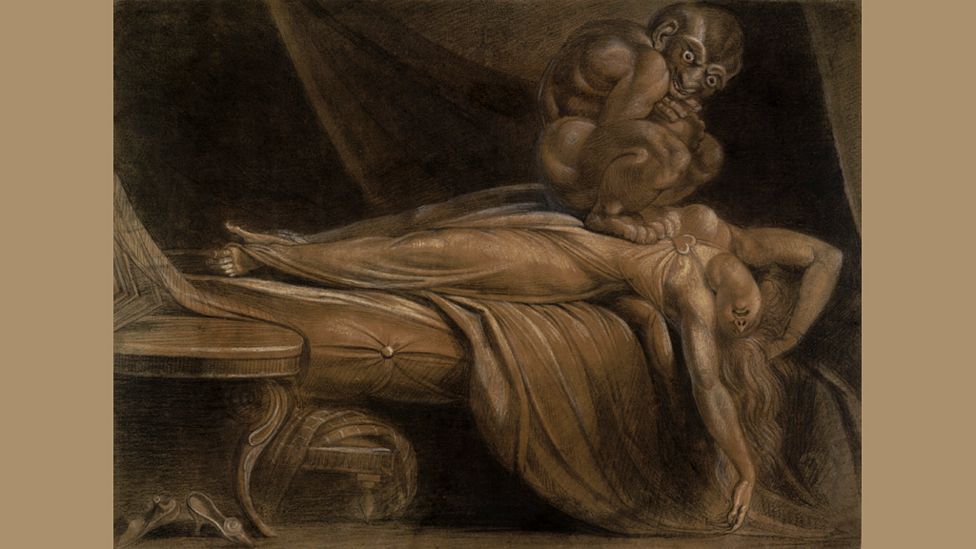 This touches on lucid dreaming! Sleep paralysis from dark nightmares. Sometimes, when a person opens up oneself to the lucid world of dreaming strange things can happen. Not everything in a lucid dream can be controlled. You're tapping into a much deeper collective flow of being. There are other things that can obtain access to your own inner being through your emotional desires. It's best to keep them in check especially in the lucid dream world. It's also possible to lucid dream with other people. In that situation, who has ultimate control over the 'dream'?
:1naughty: