Do you have problems with memory retention and recall? Memory can be tricky. Many times leading questions and other mind tricks can get people to believe in 'false memories'. These can be used against you. Practicing mnemonics may help mitigate false memories by helping you with techniques to help recall good information.

'Mnemonic' is another word for memory tool. Mnemonics are techniques for remembering information that is otherwise quite difficult to recall: A very simple example is the '30 days hath September' rhyme for remembering the number of days in each calendar month.

The idea behind using mnemonics is to encode difficult-to-remember information in a way that is much easier to remember.

https://www.mindtools.com/memory.html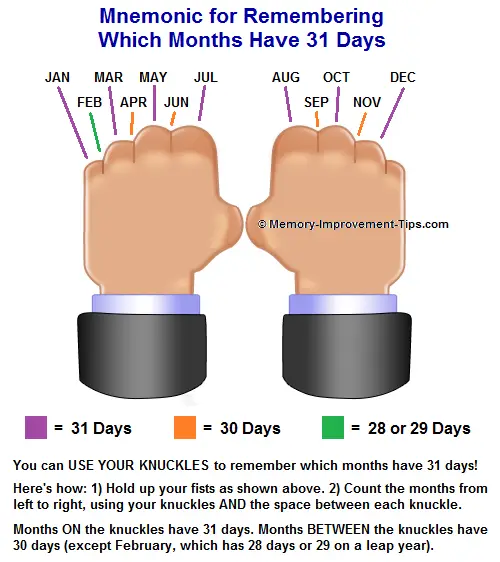 Many types of mnemonics exist and which type works best is limited only by the imagination of each individual learner. The 9 basic types of mnemonics presented in this handout include Music, Name, Expression/Word, Model, Ode/Rhyme, Note Organization, Image, Connection, and Spelling Mnemonics.





Here's a link to a pdf document on different forms of mnemonic devices.

http://www.regent.ed...kills_index.pdf

Why are mnemonic memory devices so important?




http://www.learninga.../mnemonics.html
This video gives the gist of some simple techniques to try for yourself.
Acronyms make great devices, too!