#11 status - Guest
Posted 12 May 2016 - 01:35 PM
Cigarettes are not addictive!
---
Posted 14 June 2016 - 12:52 PM
The untold story behind Saudi Arabia's 41-year U.S. debt secret

The basic framework was strikingly simple. The United States would buy oil from Saudi Arabia and provide the kingdom military aid and equipment. In return, the Saudis would plow billions of their petrodollar revenue back into Treasuries and finance America's spending.

Exactly how much of America's debt Saudi Arabia actually owns is something that matters more now than ever before.

While oil's collapse has deepened concern that Saudi Arabia will need to liquidate its Treasuries to raise cash, a more troubling worry has also emerged: the specter of the kingdom using its outsize position in the world's most important debt market as a political weapon, much as it did with oil in the 1970s.

In April, Saudi Arabia warned it would start selling as much as $750 billion in Treasuries and other assets if Congress passes a bill allowing the kingdom to be held liable in U.S. courts for the Sept. 11 terrorist attacks, according to the New York Times. The threat comes amid a renewed push by presidential candidates and legislators from both the Democratic and Republican parties to declassify a 28-page section of a 2004 U.S. government report that is believed to detail possible Saudi connections to the attacks. The bill, which passed the Senate on May 17, is now in the House of Representatives.

http://www.chicagotr...0531-story.html
---
#13 status - Guest
Posted 25 June 2016 - 03:44 PM
How to make sense of conspiracy theories!
Seems subsidies are big in the news these days! I wonder how far the golden gimmick really goes?
---
#14 status - Guest
Posted 03 July 2016 - 12:29 PM
This section contains simple teachings:

The spiritual leaders of the household of faith are planted in "God's vineyard" and are expected to produce fruit.

God will not tolerate fruitlessness indefinitely.

Mercy and Grace are extended to those who do not bear fruit.

What is the expected response of the one who hears?
I thought this thread was about how the American public got swindled by the oil companies. They certainly bear a lot of fruit...
---
#15 status - Topper
Posted 14 September 2016 - 01:14 PM
How to make sense of conspiracy theories!

Seems subsidies are big in the news these days! I wonder how far the golden gimmick really goes?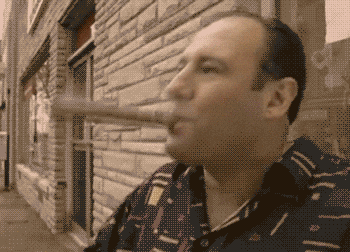 ---
#16 status - Guest
Posted 20 October 2016 - 04:56 AM
I thought this thread was about how the American public got swindled by the oil companies. They certainly bear a lot of fruit...
Fruit for themselves and debt to all the helots.
---
#17 status - Guest
Posted 31 August 2017 - 01:56 AM

...and Pop Culture loves this asshole!
Is this normal?
---
#18 status - xiaojun
Posted 11 October 2017 - 11:09 AM
Spam the golden jingle and people will follow!
---
#19 status - Bling
Posted 13 October 2017 - 03:08 PM
How to make sense of conspiracy theories!

Seems subsidies are big in the news these days! I wonder how far the golden gimmick really goes?
Attacking the subsidies. What other corporate interests rake in these profitable perks?
---
#20 status - Ghost
Posted 13 October 2017 - 03:23 PM
What Are the Major Federal Government Subsidies?
Each year, the U.S. federal government subsidizes a wide range of economic activities that it wants to promote. What exactly are subsidies? The definition may be broader than you think. Find out about the most well-known subsidies, the history of these subsidies and some of their costs.
Most subsidies are cash grants or loans that the government gives to businesses. It encourages activities the government wishes to promote. The subsidy depends on the amount of the goods or services provided.
One level of government can also give subsidies to another. This includes federal grants given to state or local governments and state grants given to municipal governments. (Source: "Subsidies," Bureau of Economic Analysis.)
The World Trade Organization has a broader definition of subsidies. It says a subsidy is any financial benefit provided by a government which gives an unfair advantage to a specific industry, business or even individual. The WTO mentions five types of subsidies:
Cash subsidies, such as the grants mentioned above.
Tax concessions, such as exemptions, credits or deferrals.
Assumption of risk, such as loan guarantees.
Government procurement policies that pay more than the free-market price.
Stock purchases that keep a company's stock price higher than market levels.
These are all considered subsidies because they reduce the cost of doing business. (Source: "Defining Subsidies," World Trade Report 2006, World Trade Organization.)
Farm Subsidies
Oil Subsidies
Export Subsidies
Housing Subsidies
Other Subsidies
Obamacare Subsidies
Taxpayer-funded capitalism:
Here are the biggest corporate subsidy deals of 2016
It's been a good year for Walt Disney, Marriott, Lockheed Martin and Under Armour CEO Kevin Plank
It seems a week doesn't go by before a local or state government is trying to attract or retain a company by dangling incentives to lure business away from another local or state government trying to do the same. Perhaps this is just the reality of living in a country that in so many ways behaves like 50 little countries competing against each other.
For better or worse, these deal-sweeteners extended by governors, state legislators or local city councils leads to billions of dollars a year of taxpayer money going from public to private coffers. Defenders of the process argue this is money well spent on creating or retaining local jobs, fighting blight and economic stagnation and, ultimately, leading to a net plus return on the investments. Critics question if lofty promises of future revenue and job growth are always kept, and point to how this system encourages companies to aggressively pursue taxpayer-supported private projects.
In one of the last corporate incentive packages for the year, the city of Fresno, California, has offered Seattle online retail and cloud computing giant Amazon.com an incentive package worth up to $30 million to build a massive $200 million order-fulfillment warehouse at an area business park. The package of property- and sales-tax rebates comes on top of up to $15 million the city has spent preparing the site with water, sewer and other utilities, according to a local lawmaker who spoke recently to the Fresno Bee.
The Fresno deal is small compared to some of the largest incentive packages out there, but it adds up. According to Good Jobs First, an organization that tracks public subsidies of private enterprise, Amazon.com has accumulated $241.4 million worth of deals similar to the one offered by Fresno since the start of last year.
But that combined value doesn't even put Amazon.com at the top of the list of the biggest single subsidy deals of 2016. Below is the list of top corporate subsidy deals offered by state and local governments for 2016. The list includes all known deals worth at least $50 million in public funds and excludes federal grants to private companies. It could be slightly revised if any late-year deals are announced and added to a database managed by Good Jobs First.
Discover Where Corporations are Getting Taxpayer Assistance Across the United States
SUBSIDY TRACKER is the first national search engine for economic development subsidies and other forms of government financial assistance to business.
---
---
---
Reply to this topic
Similar Topics